Sweater season will be here soon, even if it doesn't quite feel like it right now. We love the winter months as a time to embrace all of the unlined and textured bras that don't always work under our favorite t-shirts in August. You can wear the sexiest or the craziest bra under a work appropriate sweater and have it be your secret! Today we have six of our favorites to suggest to you. These span a wide range of sizes and styles, so just click on the picture to find out more about your favorite one.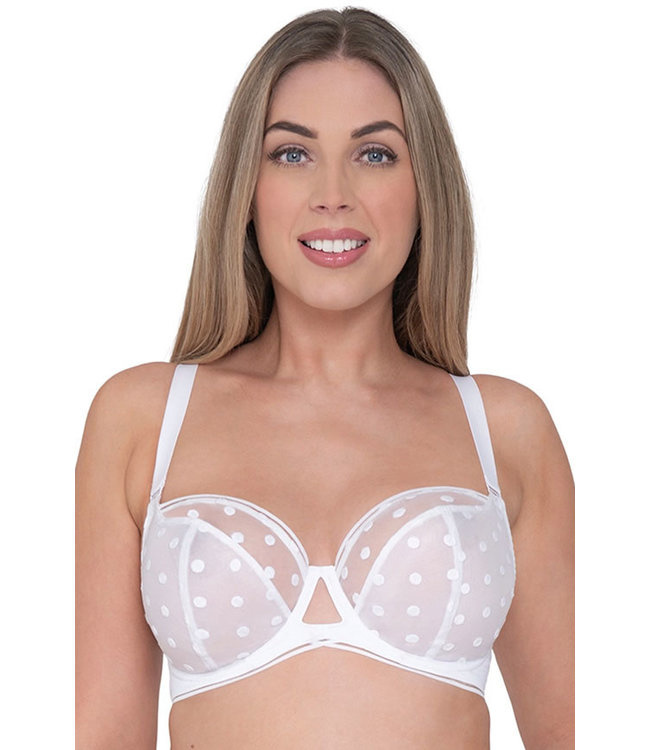 This full bust bra gives incredible lift! We love the classic polka dot embroidery and the semi-sheer look. It's a fun and supportive bra that will make all of your favorite outfits look even better.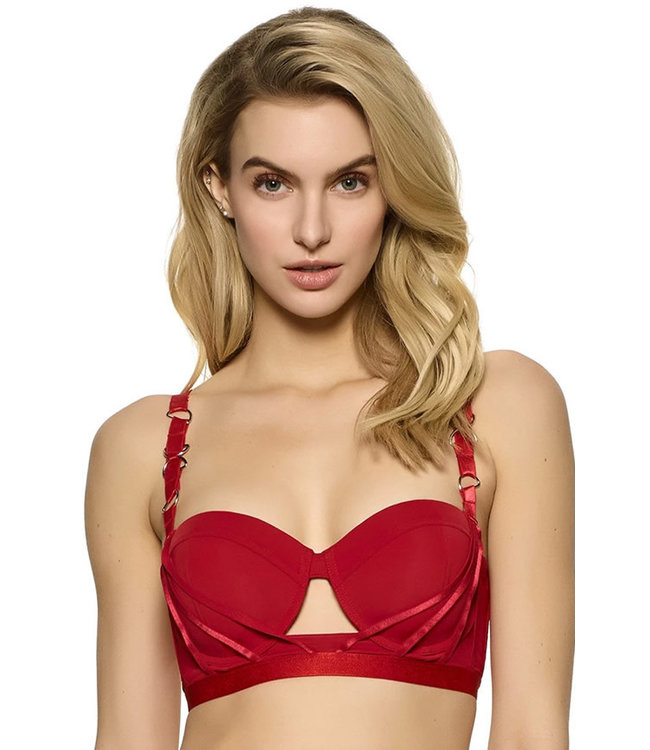 This sexy red bra is perfect for Christmas and Valentine's and any other day of the year! We love red bras any day of the week. This features a practical seamless cup and a beautifully detailed set of strappy details.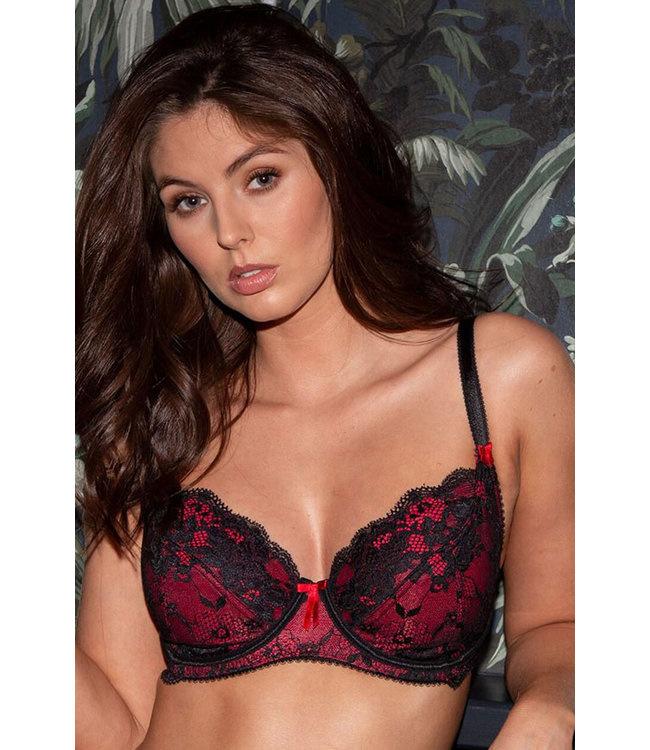 Red and black is a classic lingerie combination that we will always love. This supportive Pour Moi bra is a surprisingly great t-shirt bra with the feel of a fashion bra. The lace details are beautiful whether you want to show them off or keep them a secret.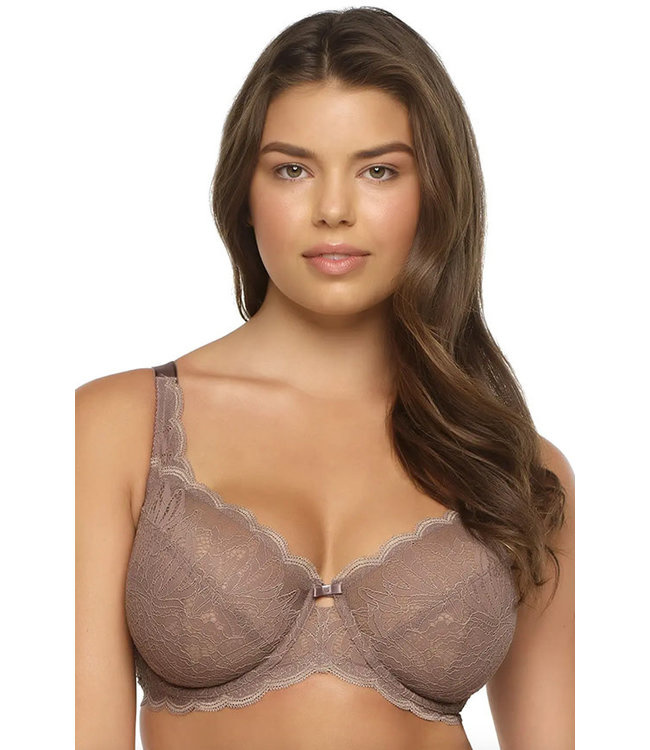 This bra is a beautiful neutral hue that is elegant and fashionable. The detailed lace feels luscious and expensive, while the style fits perfectly under any top or dress.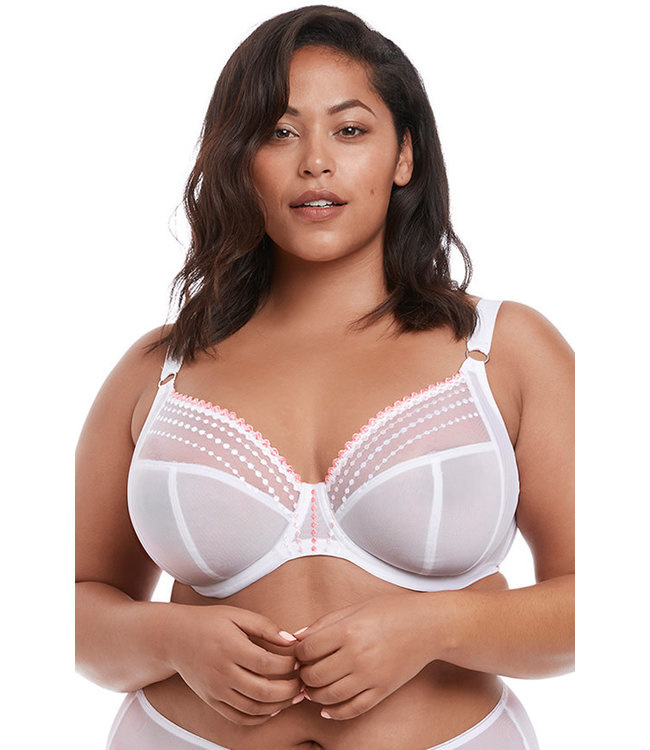 This is an incredibly popular Elomi bra that has a serious fan following. It's super light due to the unlined design and has gorgeous embroidered details. It also creates a wonderful shape under clothing. We promise it will become your new staple bra this winter!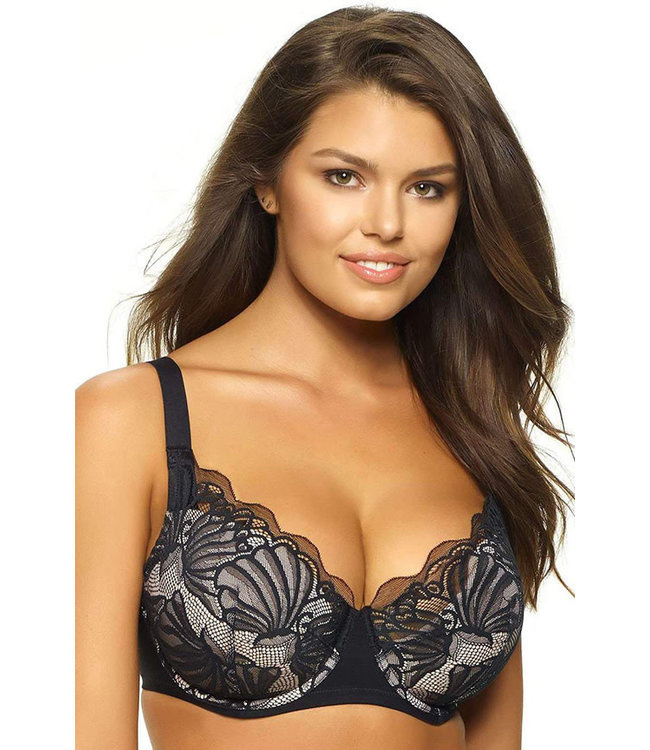 This Felina bra has an art deco flair to it that makes it a stylish choice for the winter. We love the layered design as well as the shell inspired embroidery.