6 Two-Piece Sets For An Easy Lingerie Treat
What's better than a new piece of lingerie? Two new pieces of lingerie! Lingerie sets enable you to buy an entire outfit in one, making them great for your budget and a great choice to spice up an at-home date night. We love matching sets so we always like when it's easy to pick up the matching panties or accessories to go with a new bra. 
For more information about each set, just click on the picture!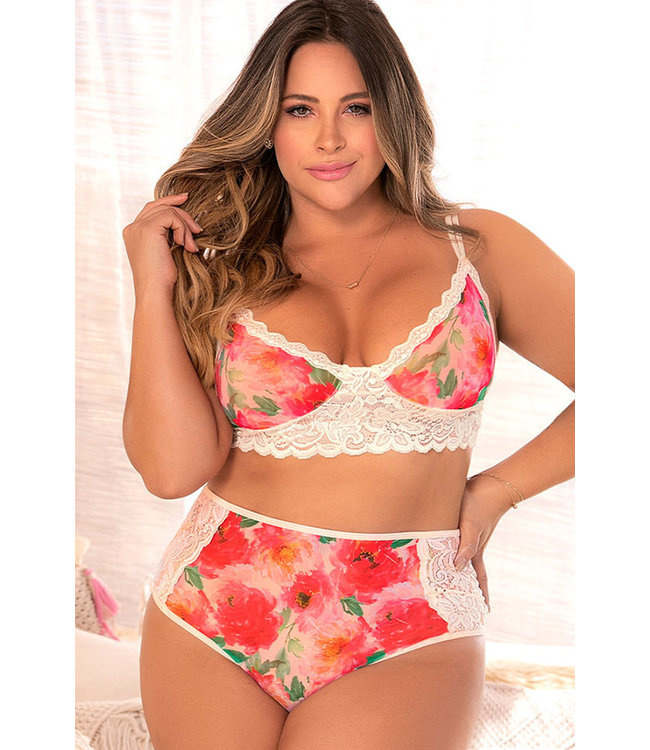 This gorgeous floral set is cheerful and fun! We love the comfortable high-waisted panty design and the lacy wireless bra that matches it. This set is perfect for lounging and wearing under your favorite outfit.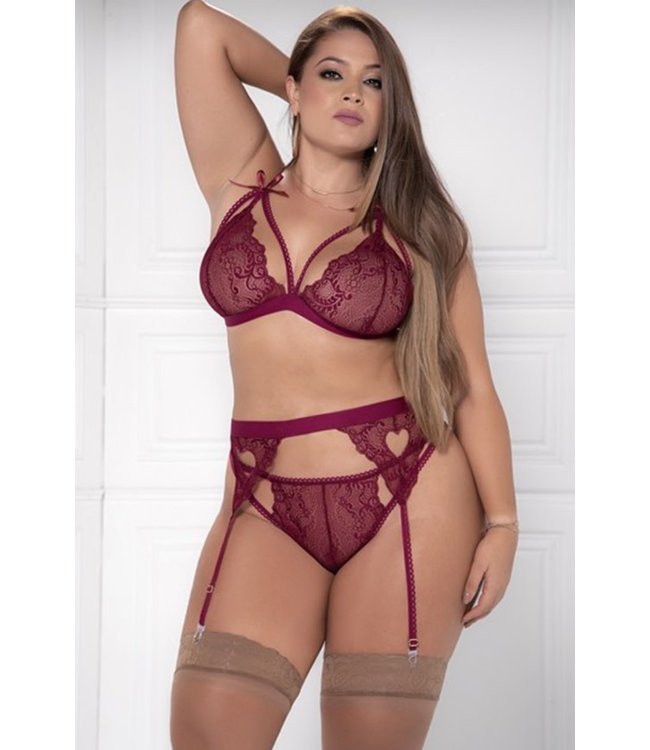 This cute set comes with a bra, garter belt, and the matching panty! We love the wine color as well as the retro feel that it has. Just pair it with your favorite stockings to make a big impression.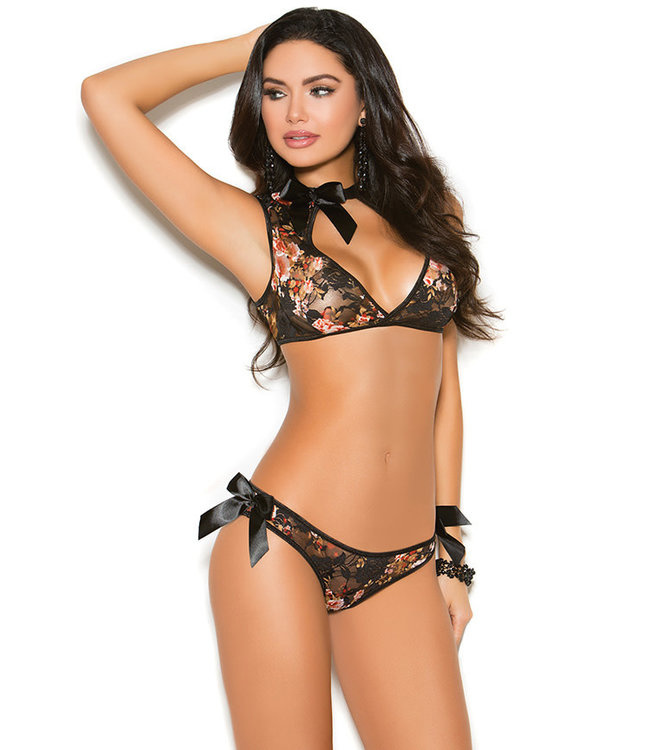 This beautiful floral set has a darker vibe than the previous one but is still an extremely romantic choice! We adore the giant bows on the set and the autumn ready floral print.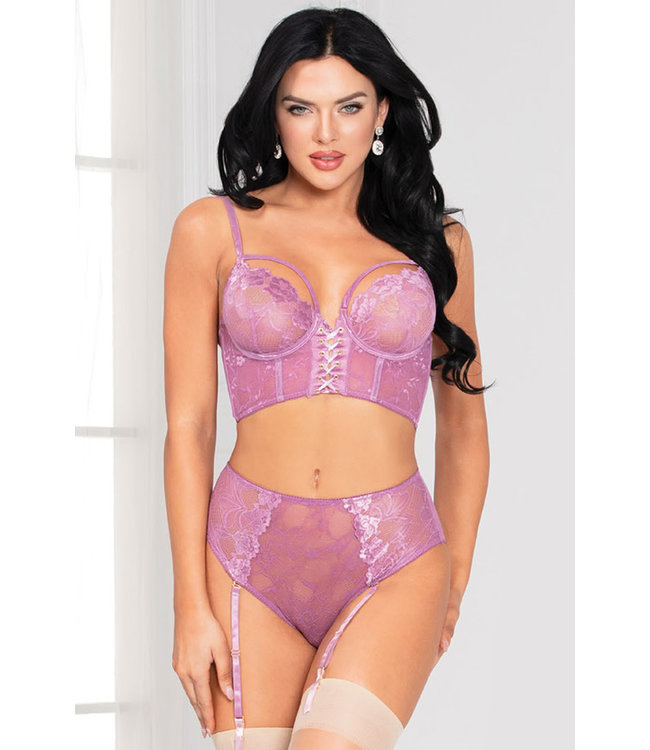 This longline bra has a retro feel when worn with the removable garter straps. We love the candy colored purple hue as well as the corset style detail on the bra. It's a beautiful set for any romantic occasion that will make you feel like a queen.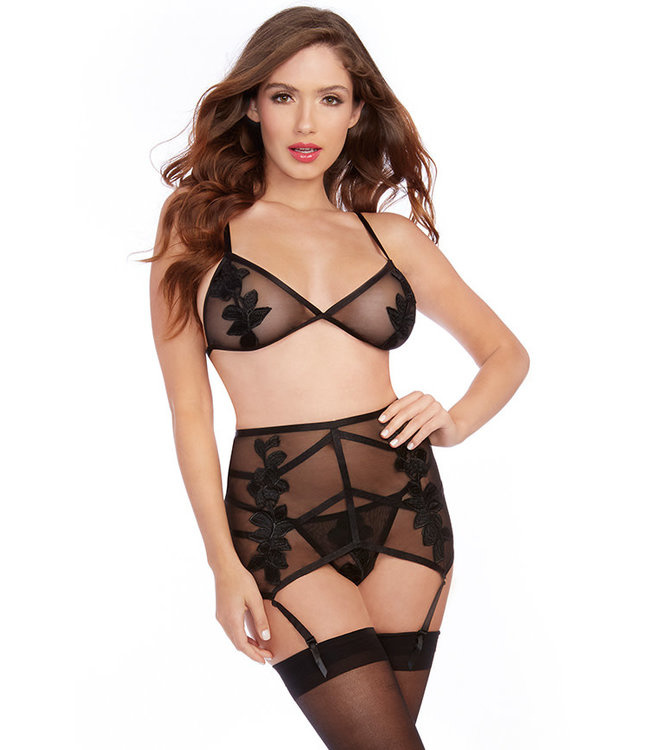 This sheer and sexy mesh set will heat up your weekend! Black lingerie is always a classic and this set will never go out of style.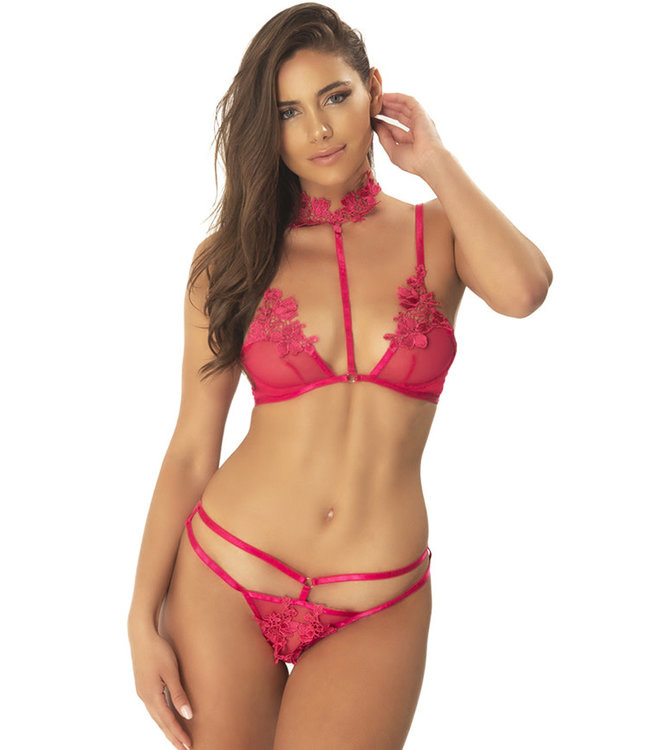 We love this sexy hot pink set with it's fun collared detail! The strappy lingerie look is right on trend and this color is so bright and fun.