8 Pairs of Stockings and Thigh Highs for Your Fall Wardrobe
Labor Day is coming up soon and after that it will finally be autumn! We are always excited to feel that cool weather after the August heat - and we're already planning all of our amazing fall outfits. If you also can't wait for the leaves to change and the cool air to get here, then you'll love our blog this week. 
This week we're featuring our favorite stockings and thigh highs for layering under pretty much anything. All of these pairs of legwear look just as great with a new lingerie set as they do under your work clothes. They're perfect for layering in cooler weather and for adding a chic accent to your favorite outfits.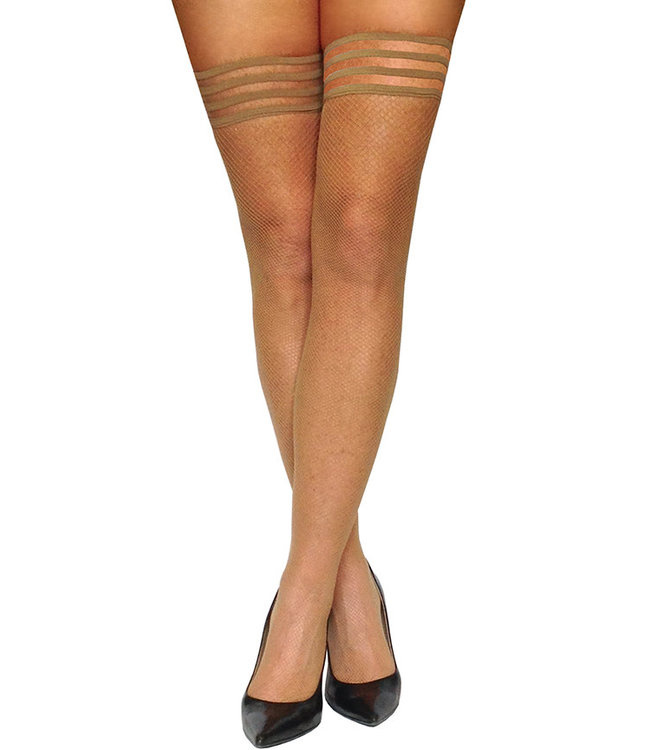 Fishnets have a long fashion history that has morphed over time. Classic Hollywood starlets loved them, but they were also a party staple in the 80's and 90's. Channel the classier side of things in this beige pair that is sophisticated and comfortable all day.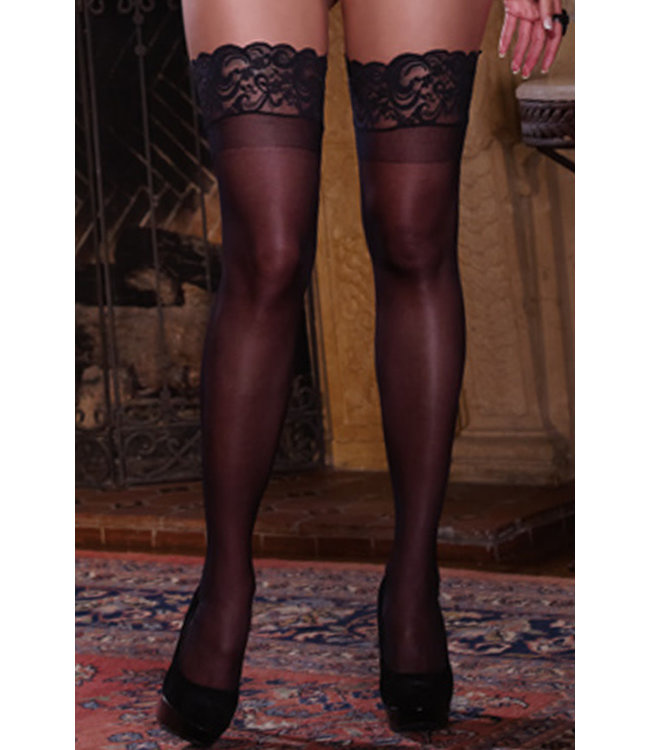 A basic pair of black thigh highs is great for everything from a spontaneous date night to layering under your favorite dress. We love these matched with lingerie sets!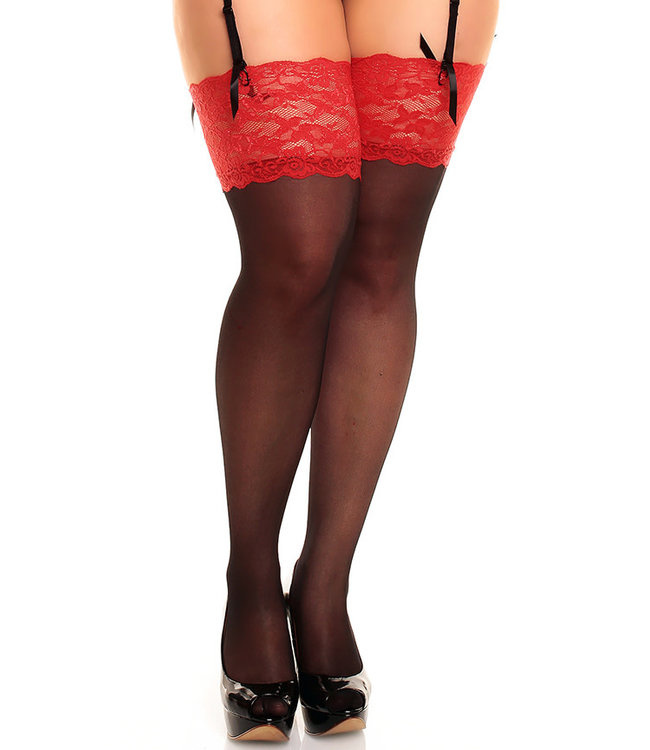 These plus-size thigh highs have a beautiful red band and stay put all day long. Use these to add a touch of fun under your favorite outfit even if no one else can see it.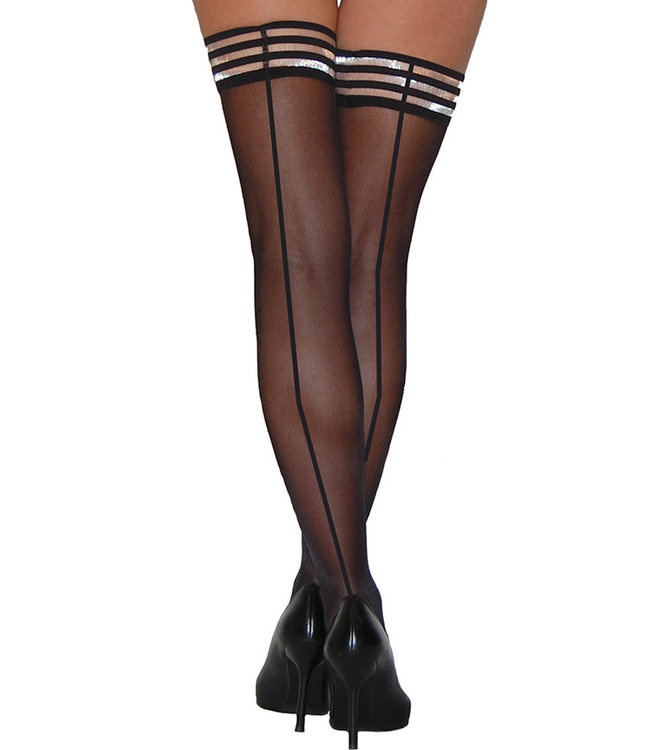 These thigh highs have a classic black backseam and really do stay in place all day! They're perfect for Halloween costumes, date nights and everything in between.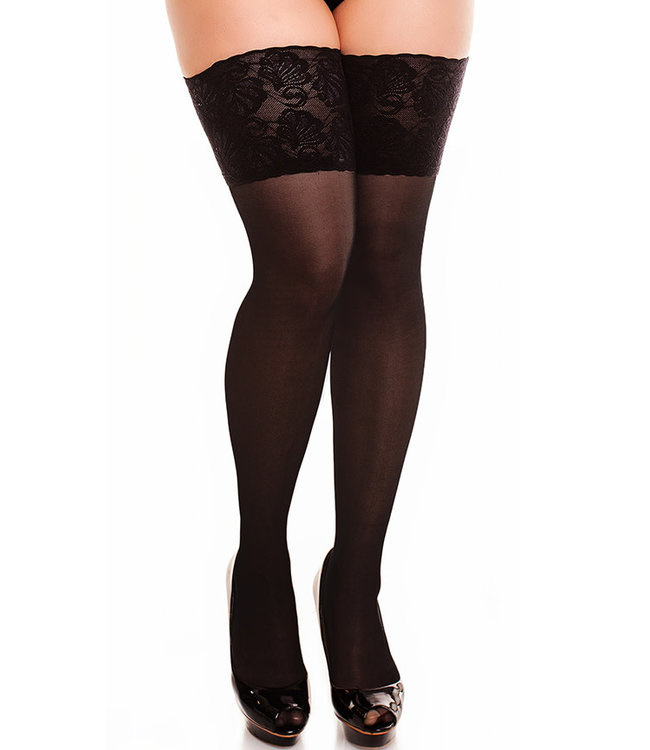 These thigh highs will quickly become your favorite basic black stockings! They're nice and warm without the restrictions that come with regular tights and we love them under any outfit.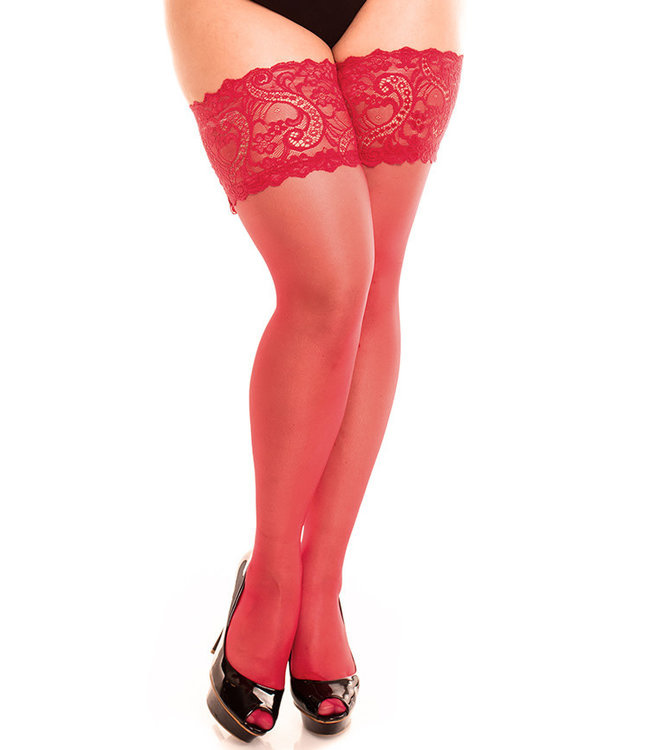 These look great paired with classic black lingerie or as a pop of color under your favorite outfit. We love the elaborate lace tops that stay in place for hours.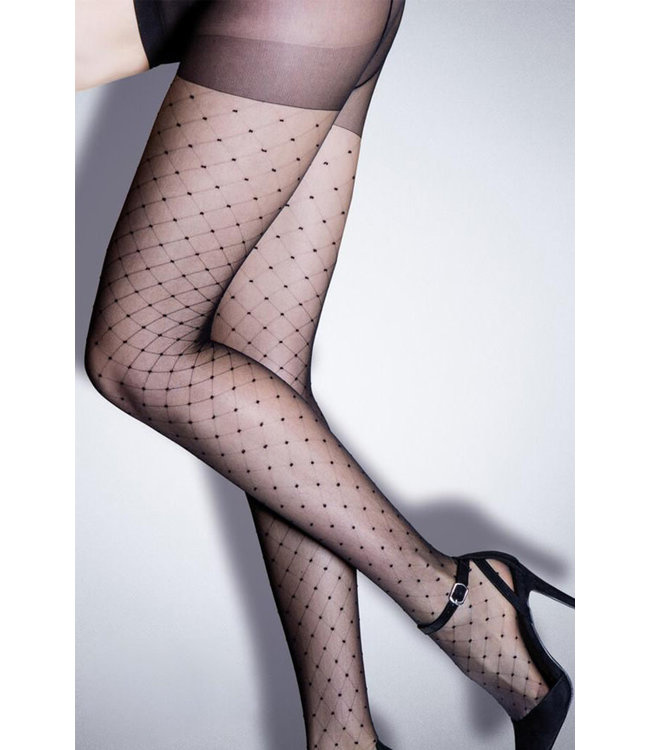 Polka dots are a great way to add a pattern to a basic outfit or your favorite little black dress. This gorgeous pair of tights will dress up any outfit.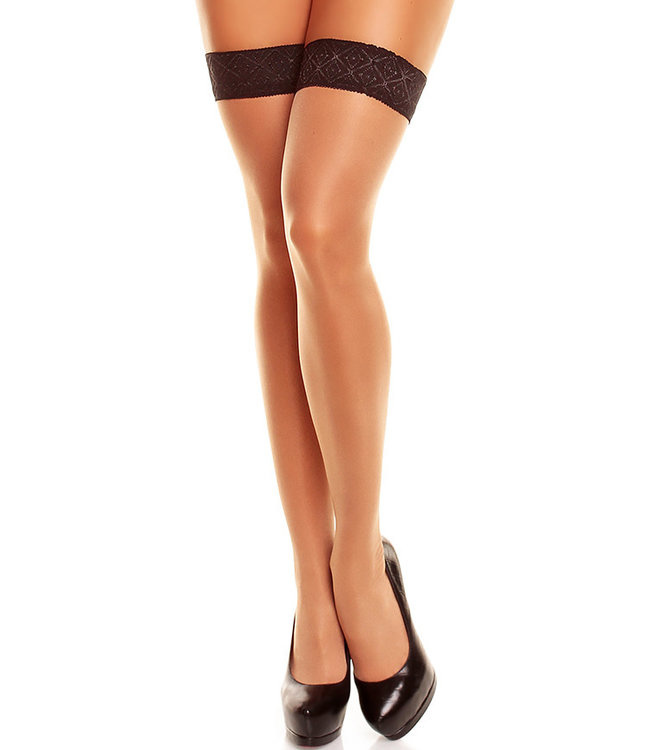 Beige stockings are the perfect basic! Everyone needs at least one great pair in their collection and we highly recommend these. They stay in place all day and make your legs look nice and smooth.