6 Robes for Romantic Weekend Lounging
Summer is here and we are ready to do some serious lounging! Everyone needs a great robe to hang out in on the weekend - and for an impromptu date night in once in awhile. These six options featured today work for all sorts of occasions and tastes, so there's definitely something for everyone. To find out more about each piece just click on the picture.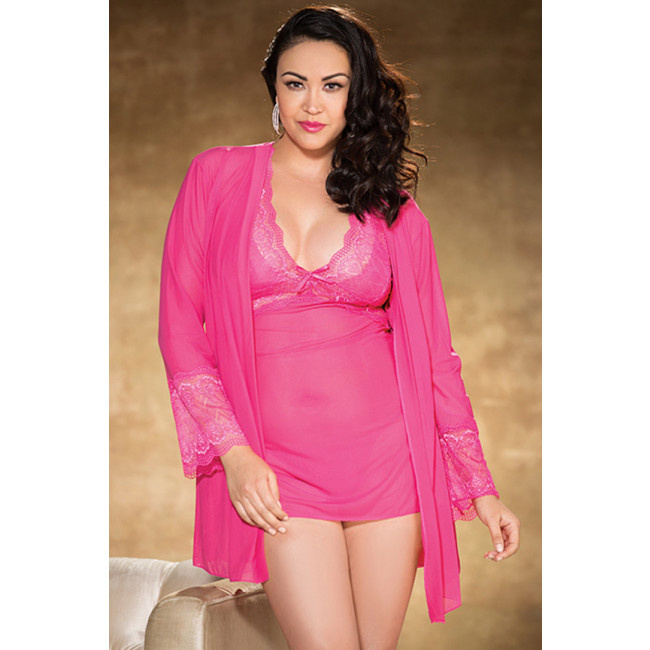 This hot pink robe mixes and matches with everything! We love it over classic black lingerie  or a neutral like white or beige.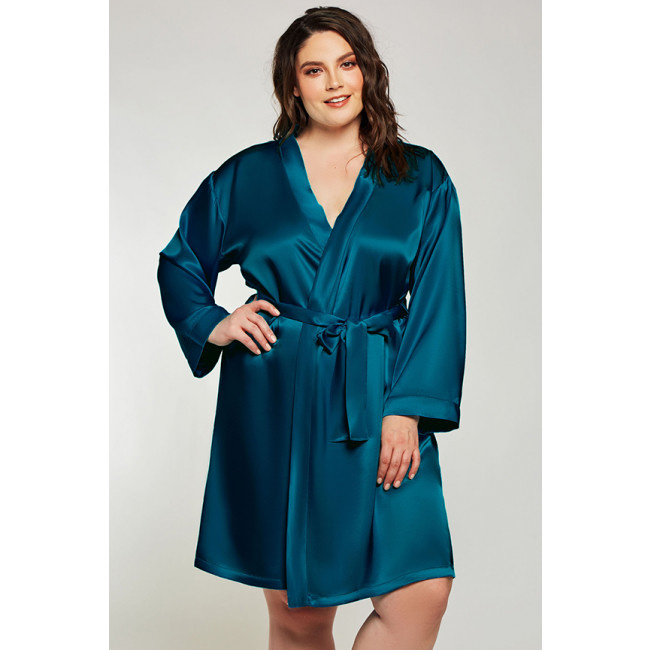 This peacock satin robe is a gorgeous color on every skin tone! It's regal and romantic without being hard to wear. You'll feel elegant lounging in this robe or just wearing it while you get ready in the morning before work.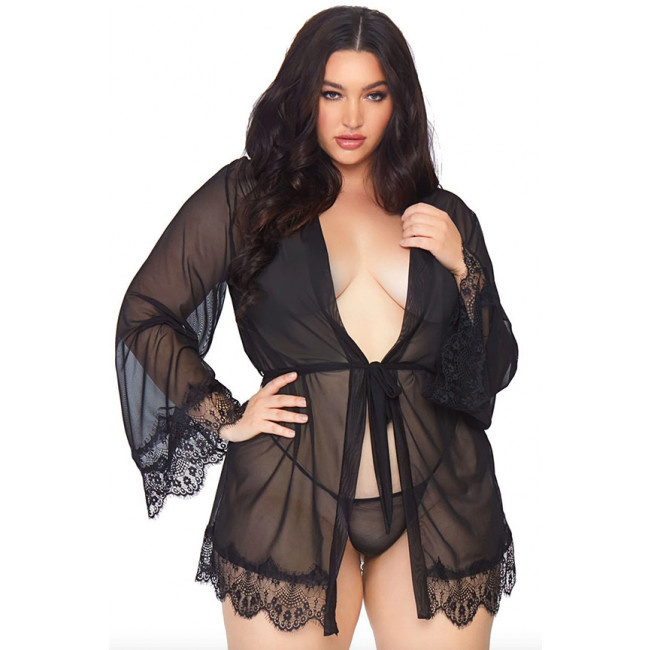 This sexy sheer black robe is a classic! It's perfect to heat up a date night or over your favorite lingerie set. It also doubles as a cute swim cover up at the pool!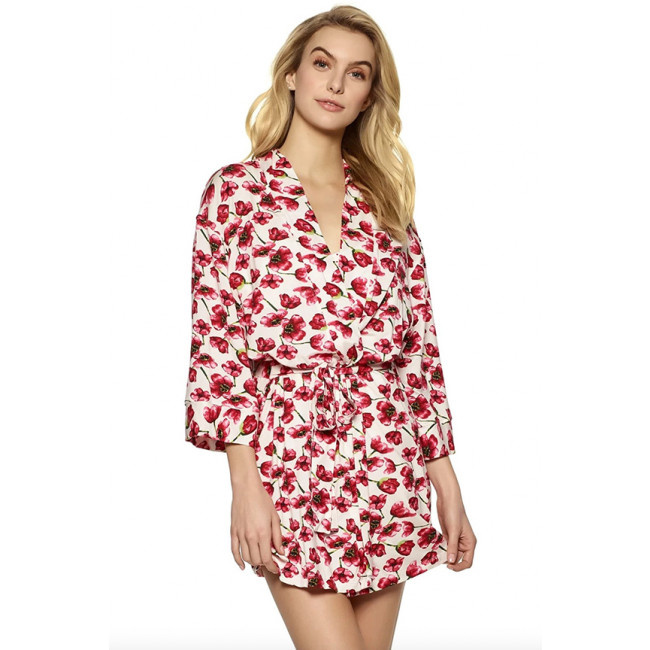 This poppy print robe has a European feel and a beautiful pink pattern on it! We love the realistic floral pattern and the easy to wear sleeve length on this robe.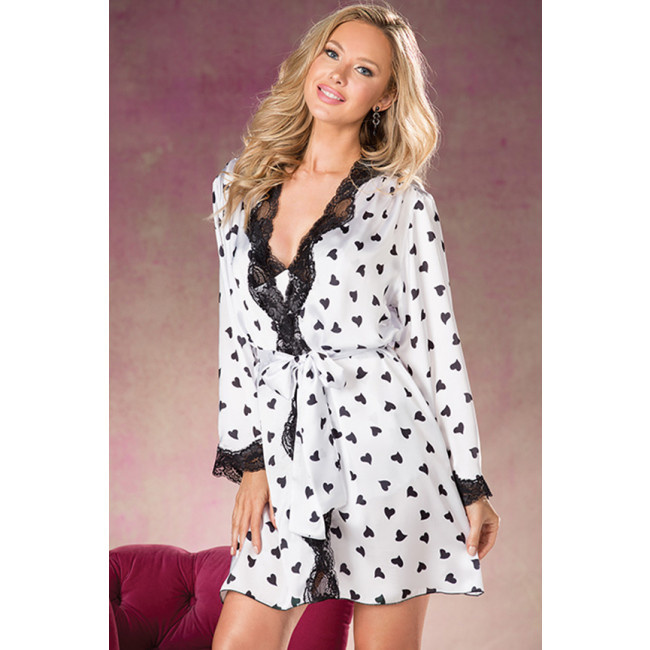 This heart print robe is adorable! It's great or basic white or black lingerie sets or for wearing around the house.
This silky blue and white robe has lovely lace trim that adds an extra dose of romance! It's perfect for people who love vintage style and want a nice neutral robe that isn't black.