7 Plus Size Pieces of Sexy Holiday Lingerie
We love our curvy customers and always try to stock lots of different styles and options for them! Our holiday collections aim to be inclusive and fun as well. Today we're featuring 7 of our favorite styles for plus-size customers that are available both in-store and online. Whether you're looking for a fun new lingerie look or for a gift for someone else, we've got it covered. To find out more about each item just click on the picture.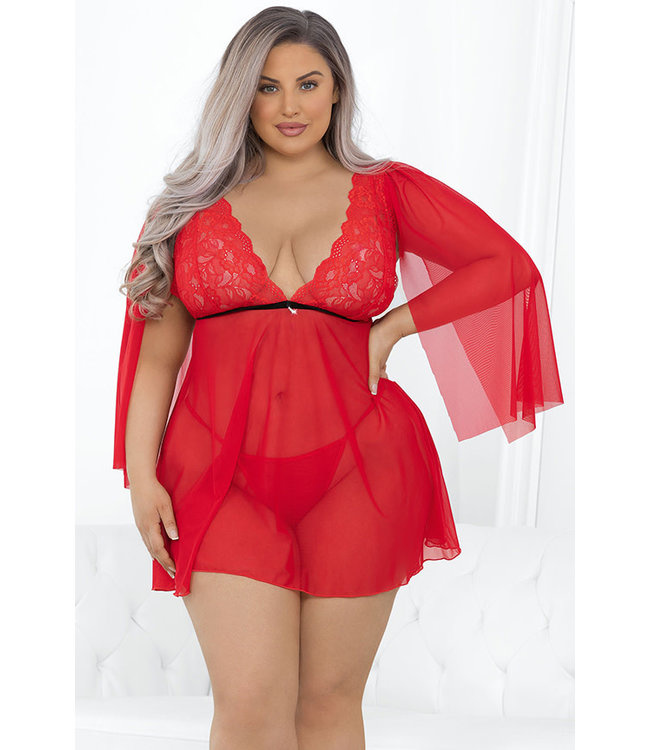 This 70's inspired babydoll is romantic and fun! We love the plunging neckline and semi-sheer skirt that add to the romance.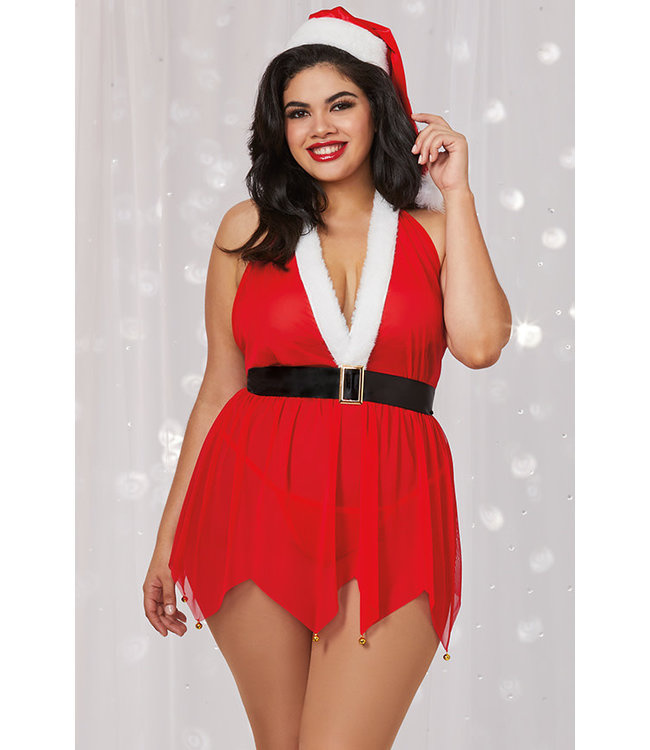 This babydoll has so many great details but our favorite has to be the little bells on the hemline! The black belt cinches your waist and the faux fur trim is perfectly seasonal.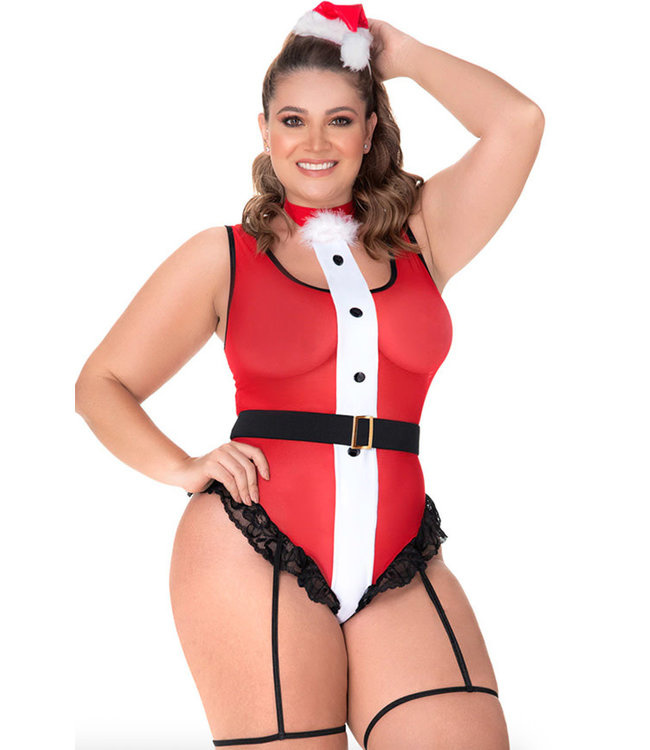 For a different take on this classic holiday look try this fun teddy inspired by Mrs. Claus! It's supportive and fun with great details.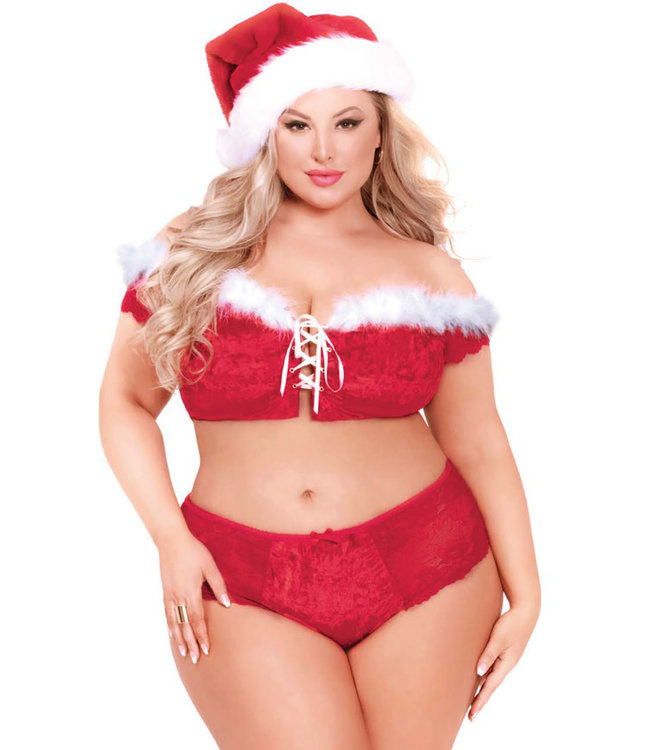 We love the faux fur and lace up details on this set. Soft red velvet is perfect for this time of year! The off the shoulder look is harder to find in plus sizes as well.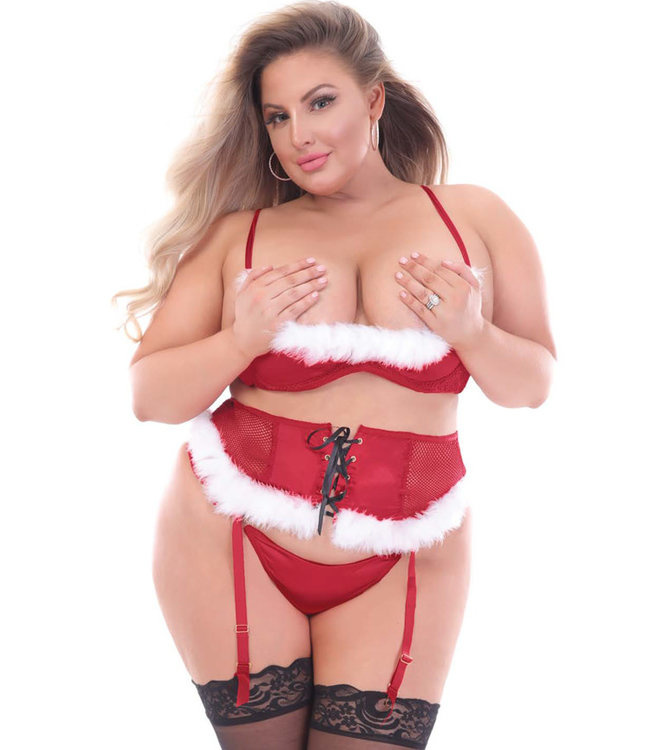 This flirty set features three stunning pieces, including a sexy quarter cup bra. We love all of the Christmas inspired details on it and how easy it is to make a complete outfit from it. Just pair it with your favorite stockings and heels and you're all set.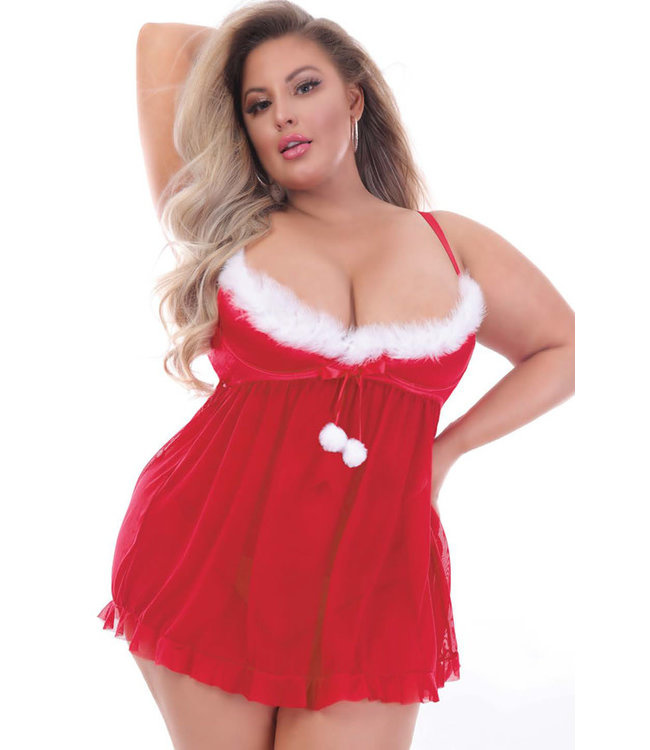 This red babydoll is a classic, right down to the pom pom details. It's romantic and seasonal. We love it as a gift wrapped up under the tree.